Introduction
---
Welcome to the Material Minimal tutorial!
In this guide, you'll learn the foundations of Material Minimal, a sleek and modern design approach that fuses Material Design's functionality with a minimalist aesthetic.
Get ready to discover the core components, layout structures, and design practices that make this system an efficient and visually appealing choice for creating user interfaces.
By the end of this tutorial, you'll be equipped not only with the knowledge of Material Minimal, but what's most important, you will know the universal principles of good design.
---
We'll focus on practice
This tutorial is written with a strong focus on practical implementation, aiming to deliver a hands-on learning experience that emphasizes real-world applications.

While I'll provide essential theoretical background to help you understand the foundational concepts, my goal is to keep it concise and directly relevant to your design practice.
Through a series of engaging examples and exercises, you'll quickly grasp the Material Minimal principles and be able to incorporate them into your projects with confidence.
Working with examples like this will be key
Don't
Avoid creating overly complex interfaces.
If you're creating a simple blog for a client, don't immediately assume that they will need the main navigation on the top, secondary navigation on the left, suggested content on the right, search bar, social icons, settings dropdown, etc.
Do not try to address all potentially possible future scenarios at the beginning, because you will create an overcomplicated monster.
Do
Start as clean and minimalist as possible.
Users come to your blog to read the text and will be relieved when your interface will expose text instead of a large number of options and functionalities.
---
About the author
At the end of this short introduction, a word about me.
My name is Michal, I am a co-founder of MDBootstrap and Tailwind Elements. I will have the pleasure to introduce you to the world of good design 🙂 I hope you will find it not only extremely useful, but also super interesting and enjoyable.
If you want, we can stay in touch on twitter. I publish there useful stuff related to web development and UI / UX design.
❌Avoid presenting too much information at once, especially when it lacks a clear hierarchy and all actions seem equally important.

✅Hierarchy is fundamental. The user should always know what the main action is expected of him.

Want more tips? Check👉https://t.co/TqwpyKjst0 pic.twitter.com/SZnBXAt8zt

— Michal Szymanski (@ascensus_mdb) November 3, 2022
Let's get started!
---
---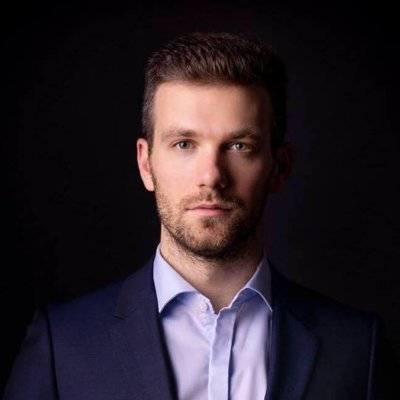 About author
Michal Szymanski
Co Founder at MDBootstrap and Tailwind Elements / Listed in Forbes "30 under 30" / Open-source enthusiast / Dancer, nerd & book lover.
Author of hundreds of articles on programming, business, marketing and productivity. In the past, an educator working with troubled youth in orphanages and correctional facilities.